---
back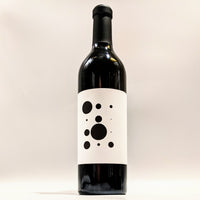 Piquentum - Malvazija Istarska 2019 - Croatia - Notes of Peach Citrus & Honey
Regular price £19.99
Tax included.
Originally built in 1928, converted into war shelter in the early 90s, and now a winery, this is a tale of a son of a Frenchwoman and an Istrian father, growing native Croatian grapes in an old Mussolini-era concrete water tank. Born in French Basque Country (Jurançon) in the foothills of the Pyrenees, Dimitri Brečević studied oenology in France and then worked at Domaine de Chevalier in addition to working harvests in Australia, New Zealand, Bordeaux, and Burgundy. In 2004 he decided to invest himself in his father's homeland of Istria near the town of Buzet. The name "Piquentum" is the ancient Roman word for the beautiful hilltop town of Buzet. Dimitri's arrival falls right in line with the region's long history of Romans, Goths, Franks, and Bavarians. The Republic of Venice even had a solid 500+ year run. And although briefly a part of the Austro-Hungarian Empire until the World Wars, it was briefly once again a Province of Italy until 1947 when Yugoslavia was created and Italy ceded the territory. Istria is also the largest peninsula in the Adriatic, Croatia's westernmost region, and borders both Italy and Slovenia. With only about 1750 square miles, over 280 miles are coastline with 35% covered with oak and pine forests. Indigenous grapes like Malvazija Istarska and Teran coupled with the mineral rich white and red karst soil all seem to echo the salinity of this pristine coastline and the pungency of its truffle-ridden interior.
The climate, red and white soils, everything in Istria is perfect for quality viticulture. Istria is the northern edge of Mediterranean, and in the winter, it can be very cold when the strong bura wind comes from the north. In September, when usually vintage takes place, it is chilly during the night and this helps to maintain nice acidity and aromas in the grapes.
The Motovun Teran is destemmed, undergoes a 2-4 weeks spontaneous fermentation and natural malolactic fermentation, is aged in wood (barriques) from 14 to 18 months and bottled without filtration. This wine has the remarkable ability to be incredibly fragrant and coat the inside of the glass like syrup, while still being a light bodied, low alcohol wine with acidity built for the Istrski pršut (Istrian Prosciutto) that hangs from the ceiling of the winery. Primary and malolactic fermentation are completely with native yeasts. While Teran is in the Refosco (& Refošk) family, it differs in that it has slightly higher acidity and pronounced iron and sanguine flavours. Historically, Teran was given to woman after childbirth to combat anaemia due to the rich iron content. A great pairing with charcuterie, oily cured fish, fish stews, and blood sausa
ge
.