---
back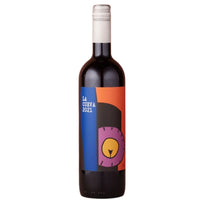 Vinos Inacayal - La Cueva 2021 - Bold, Fruity & Smooth Carignan & Pais Blend - Colchagua Valley, Chile - 750ml Bottle
Regular price £10.99
Tax included.
Vinos Inacayal La Cueva Pais Blend is a wine that combines the rich and bold flavors of the Pais grape varietal with a touch of elegance and sophistication. This wine is a true expression of Argentina's winemaking tradition, crafted with a focus on quality and innovation.
As you take your first sip, you'll be greeted by a burst of juicy fruit flavors, such as raspberry and black cherry, that are complemented by a hint of vanilla and a smooth tannic structure. The wine's full-bodied and complex profile make it a perfect pairing for grilled meats, spicy dishes, and strong cheeses.
Vinos Inacayal La Cueva Pais Blend is crafted using sustainable and organic farming practices, with a focus on preserving the natural beauty of the Patagonia region. The winemakers at Vinos Inacayal take a hands-on approach to winemaking, with each bottle being a true labor of love.
This wine is a testament to the skill and dedication of the winemakers at Vinos Inacayal, and a must-try for any wine enthusiast. With its bold and complex profile, Vinos Inacayal La Cueva Pais Blend is sure to leave a lasting impression and make you come back for more.
In summary, Vinos Inacayal La Cueva Pais Blend can be described as bold, complex, and innovative.